How these two business models create financial freedom and allow people to break free of unfulfilling work
Why is it that some people find themselves unfulfilled in life?
They followed all the rules of the social game by going to school and finding a good job with the promise of safety and security, yet they find themselves unfulfilled feeling trapped and anxious, working towards someone else's dream instead of their own?
I played this social game for a long time and I kept finding myself at dead ends, pursuing fulfillment in these jobs, only to find myself trapped in a life I didn't plan for, by not being in control of my thoughts, my goals, and my time. I found myself distracted by what everyone else thought success was.
I knew if I continued down this path, I wasn't going to be able to live the life I wanted for myself, a life full of adventure, possibility, and fulfillment. Instead, I would have to settle for a life of frustration and disappointment when working for someone else and the thought of that gave me a panic attack!
Now, imagine for a moment that there was a way to make a living without someone telling us what to do, how to think, or how to spend our time?
As our economy is changing, there are opportunities for people to do business differently and take on the digital economy that is continuously expanding and evolving with online marketing and eCommerce.
Business is created by solving other's problems and there are many creative ways to approach those problems. By leveraging the internet, we can make it easy for people to solve those problems with two pathways.
Affiliate Marketing - What is it?
The first way to leverage the internet is through affiliate marketing which is solving other businesses' problems of marketing by expanding their reach of audience. Let's say that you don't have a product to sell. No problem! People don't need products to sell in order to start their own business. The concept of affiliate marketing is quite simple – you can market another business' product and receive a commission for the referral and sale of the product. There are a lot of businesses that offer affiliate programs including Shopify, Amazon, Sephora, Walmart, and more. And, there are other ways to earn commissions such as marketing a suite of products a company offers as well as subscription-based products, which all have the potential for you to earn multiple commissions on the sale of one product. This skillset is a powerful tool and once you master it, you can attract customers to any business, increasing your value to the market.
Say Goodbye to Brick-and-Mortar and Say Hello to eCommerce
The second way to leverage the internet is through eCommerce, by solving people's problems through material goods. Let's skip the traditional components of a brick-and-mortar business with all the overhead and startup costs of rent, inventory, employees, equipment, and physical location, and let's talk about simplifying the process. People can buy a batch of products from manufacturers online and have those products sent over to the Amazon fulfillment warehouse. Your product will be available to purchase on Amazon who reaches millions of people through their website and app on the daily. A consumer purchases your product, the product gets packaged and shipped by Amazon and voila, you get paid even if you are sleeping. With eCommerce, there is a lower barrier of entry than traditional brick-and-mortar businesses with low start-up costs and easy to execute fulfillment.
How do I start?
To be successful in these pathways it simply boils down to learning the skill sets, which can be done by anyone with determination and focus. But, getting started can be overwhelming! When I first started my online business, I had no idea where to start or how to start. I was terrified I didn't have the right technical skills and that I would have to give up my job and risk everything to do it.
The fear held me back for quite a few years until I came across this online business education program that has over a decade of experience. They give clear step-by-step instructions on how to start an online business from scratch, teaching and supporting people from start to finish. A powerful skill they taught me was how to think like an entrepreneur and it gave me the confidence to create a successful affiliate marketing business, confidence that I didn't have before. They empower people to enable themselves to create their own freedom and flexibility with support and guidance.
I'm sending you a completely FREE workshop that's created by the co-founder. He'll explain how you too can build your online business from scratch just like I did. When I began watching these free workshops, self-doubt and fear would creep in. I wondered if it was a scam or if I had enough understanding to even start my own business but as I watched the videos I began to understand the depth of knowledge that this company has to guide you through the steps of success by changing the way you feel, breaking down those mental barriers and opening yourself up to the possibilities of this world.
"There needs to be things that inspire you, that make you glad to wake up in the morning and be part of humanity" – Elon Musk
The video workshop series that will arrive in your inbox is completely FREE. Take action like I did and create some real change in your life. I will also send you resources such as books, podcasts, videos, and tools that have changed my mindset and given me valuable insight into online business and entrepreneurship. I hope it empowers you to start living the life you want. I'll see you on the other side!
Enter your name and e-mail and receive the FREE video workshop series that will arrive straight to your inbox
We take your privacy seriously.  We will never sell or distribute your information to third parties, and you will be able to unsubscribe any time from the link at the bottom of each email. Please read our Privacy Policy for more information about how we process personal data.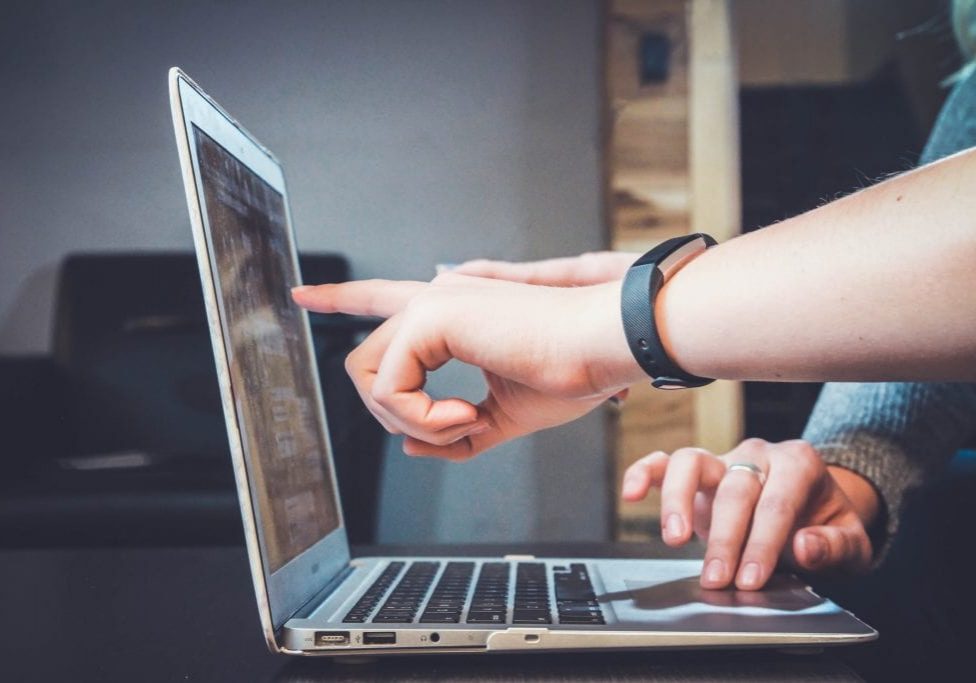 Hi, I'm Natalie and I have been in the service industry for over a decade. I was working long hours and generally dreading going to work. I knew that the idea of trading my time for money wasn't the smartest, and I was looking for a solution to my problem.
As I started researching, I found affiliate marketing as a great segway into the online world.
Here, you can find information on how to strategize your transition from your day job into the online world earning your income doing something more fulfilling and helpful to others while giving you financial and geographical freedom too!
"We can't believe we've been able to create the lives we have! It takes hard work and effort, but if you're prepared to put in the work you can create an amazing lifestyle!"
Chris, Gerard, Merrilee & Sandrine - Australia
"The training provided is world class. Whether you want the best skills to promote your own business or to learn how to make money on the internet. This training is an absolute must!"
Greg & Fiona Scott  - New Zealand
"I was also enrolled at Full Sail University in Orlando, FL. I lost interest in their curriculum after beginning my training with the SFM, and gained more knowledge and value after only 2 days with the SFM than I had after 2 months at Full Sail"
"I left my corporate sales job 18 months after submitting my application having no idea what this was or what it could do for me… Everything you need under one roof to succeed at LIFE! I cannot thank you all enough."
Amy Taylor  - United Kingdom