Oh sh*t! Here I am in the rat race.
That dreaded alarm goes off and trying to get out of bed is like pulling teeth. I lye there thinking about what my day is going to look like, hoping something will happen to break up the monotony. But, here I am in the rat race, where my day is filled with the same mundane tasks, where my boss is telling me what to do, how to think and how to spend my time.
I don't know if you can relate, but I had a realization that I was living a life I didn't want for myself. I took an "easy" path, a path of least resistance that lead me into the vicious rat race cycle, a cycle that we are all indoctrinated into at a very young age. Go to school. Get a degree. Get a job. Get a mortgage. Get into debt, and get trapped into a cycle of working an unfulfilling job to simply live. I knew that continuing in this cycle for the next thirty years was like the beat of death: death to adventure, creativity and fulfillment.
Imagine for a moment that there was a way of making a living without someone telling us what to do, how to think or how to spend our time?
As our world is rapidly changing, there are more and more opportunities for people to do business differently and take advantage of the digital economy that is continuously expanding and evolving.
After some research I've discovered 2 pathways in which online business can best create financial and time freedom for people.
Leveraging the Internet Through Affiliate Marketing
The first way to leverage the Internet is through affiliate marketing, by solving other businesses' problems of marketing by expanding their reach of audience. Let's say that you don't have a product to sell. No problem! People don't need products to sell in order to start their own business. The concept of affiliate marketing is quite simple – you can market another business' product and receive a commission for the referral and sale of the product. There are a lot of businesses that offer affiliate programs including Shopify, Amazon, Sephora, Walmart, and more. And, there are other ways to earn commissions such as marketing a suite of products a company offers as well as subscription-based products, which all have the potential for you to earn multiple commissions on the sale of one product. This skillset is a powerful tool and once you master it, you can attract customers to any business, increasing your value to the market.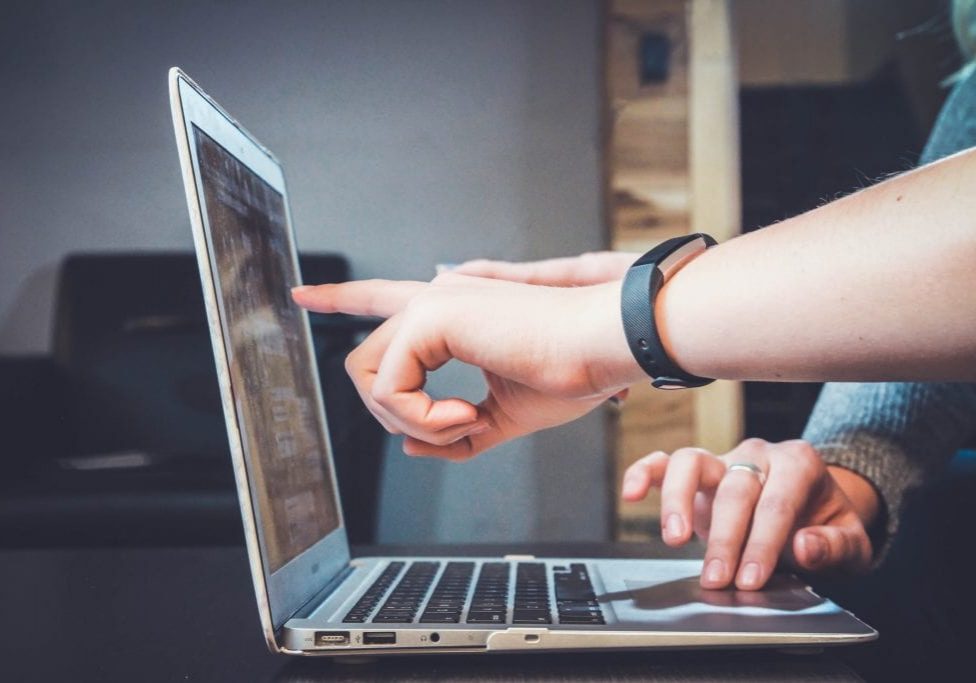 Say Goodbye to Brick-and-Mortar and Say Hello to eCommerce
The second way to leverage the internet is through eCommerce, by solving people's problems through material goods. Let's skip the traditional components of a brick-and-mortar business with all the overhead and startup costs of rent, inventory, employees, equipment, and physical location, and let's talk about simplifying the process. People can buy a batch of products from manufacturers and have those products sent over to the Amazon fulfillment warehouse all online. Your product will be available to purchase on Amazon who reaches millions of people through their website and app on the daily. A consumer purchases your product, the product gets packaged and shipped by Amazon and voila, you get paid even if you are sleeping. With eCommerce, there is a lower barrier of entry than traditional brick-and-mortar businesses with low start-up costs and easy to execute fulfillment.
To be successful in these pathways it simply boils down to learning the skill sets, which can be done by anyone with determination and focus.
But, getting started can be overwhelming! When I first started my online business, I had no idea where to start or how to start. I was terrified I didn't have the right technical skills and that I would have to give up my job and risk everything to do it.
The fear held me back for quite a few years until I came across this online business education program that has over a decade of experience. They give clear step-by-step instruction on how to start an online business from scratch, teaching and supporting people from start to finish. They taught me how to think like an entrepreneur and gave me the confidence to create a successful affiliate marketing business, confidence that I didn't have before. They empower people to enable themselves create their own freedom and flexibility with support and guidance.
I'm sending you a completely free workshop that's created by the co-founder. He'll explain how you too can build your online business from scratch just like I did. When I began watching these free workshops, self-doubt and fear would creep in. I wondered if it was a scam or if I had enough understanding to even start my own business, but as I watched the videos I began to understand the depth of knowledge that this company has to guide you through the steps of success by changing the way you feel, breaking down those mental barriers and opening yourself up to the possibilities of this world.
This is not a get-rich-quick scheme. This program is here to give you to tools you need to succeed.
Success is all up to you. It's going to take an investment of time, energy, and focus. You are going to have to beat on your craft in order to gain valuable skills. But the reward for the hard work will get you out of the rat race so you can live your adventure in whatever form it comes in.
The video workshop series that will arrive in your inbox is completely FREE. Take action like I did and create some real change in your life.
I will also send you resources such as books, podcasts, videos, and tools that have changed my mindset and given me valuable insight into online business and entrepreneurship. I hope it empowers you to start living the life you want. I'll see you on the other side!
Take the next step with your business today with our FREE On-Demand Workshop
Plus, recommendations on books, podcasts, videos and tools that helped me on my online business journey
We take your privacy seriously.  We will never sell or distribute your information to third parties, and you will be able to unsubscribe any time from the link at the bottom of each email. Please read our Privacy Policy for more information about how we process personal data.